Missing Beaches 2019; Lake Michigan, Rogers Park in Chicago
2019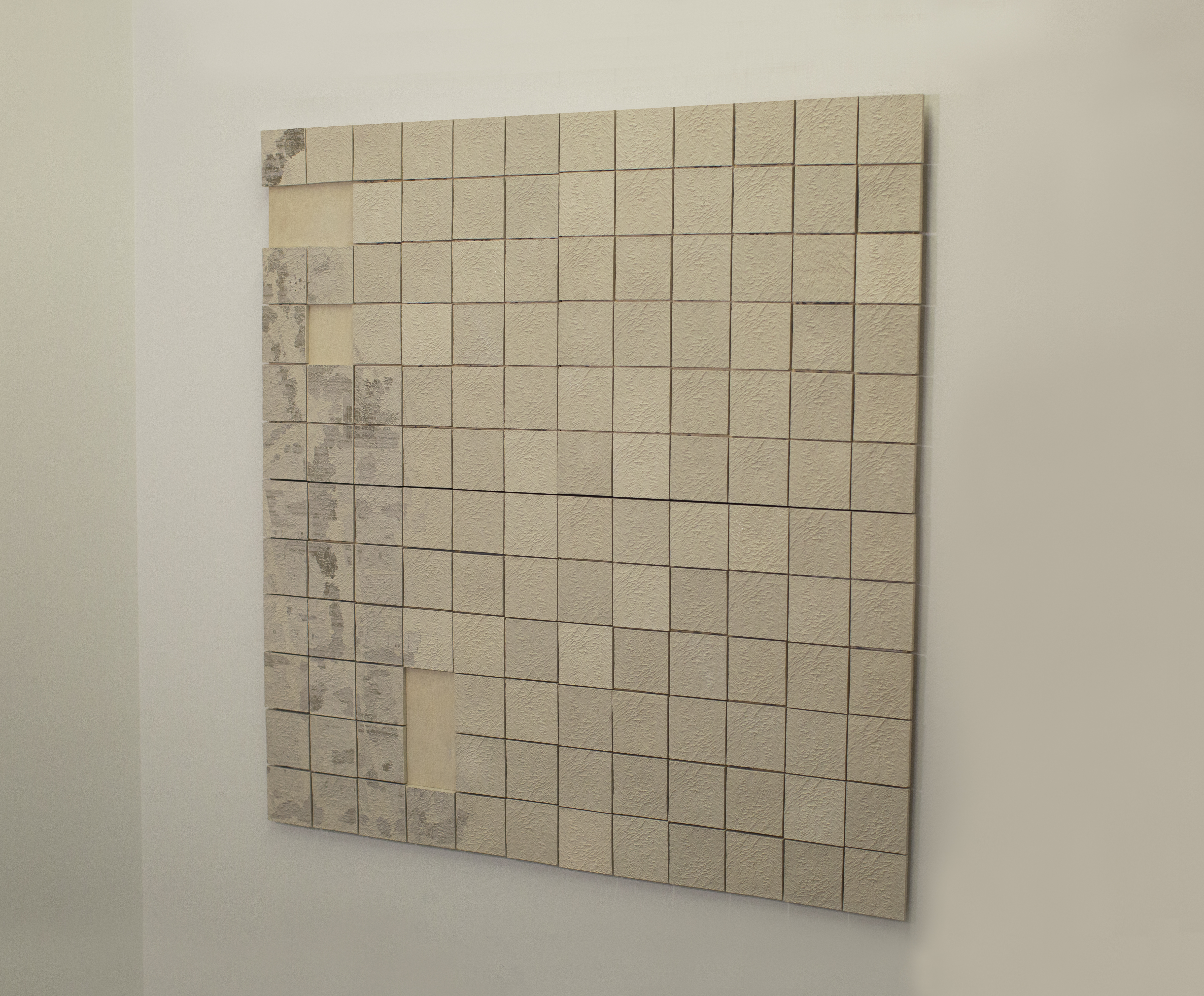 porcelain, wood / 42" x 42"
"Missing Beaches 2019; Lake Michigan, Rogers Park in Chicago" is a documentary work about a Google Map image of the lakeshore in the Rogers Park area in Chicago, where some beaches in this area disappeared, addressing the issue of water level rising.
Chicago Tribune by By Tony Briscoe and Chad Yoder
I convert the image of Lake Michigan's water surface into texture on the tiles and laser-engraved the map image on them. By taking out the pieces that are engraved the beaches disappeared, this work is questioning the unpredictable nature changes and understanding data as a tool.